An easy way to make money is to invest in online business ideas that are already profitable.
Online businesses are becoming increasingly popular and simple to establish, and the demand from American consumers is unabated. Since several businesses, including writing, marketing, and consulting, are becoming more and more digitized, we have put together a comprehensive list of the top online business opportunities that you can take up.
20 ONLINE BUSINESS IDEAS TO EARN MONEY
Based on startup expenses, skill requirements, and prospective earnings, we've noted down our top 20 online business ideas, such as eCommerce and social media firms, and prepared a full guide for each one.
1. eBay Store
For determined self-starters who desire a flexible schedule and are already familiar with eBay, opening an eBay store is a terrific idea. Success in this industry will be aided by knowing what sells well, how to price things effectively, and how to get your listings noticed. It's a business that you can design around your hobbies and background, making it enjoyable and successful.
The seller's time and scope are the only factors limiting prospective growth. The key to success is to find a specialty niche where you can sell well-liked things that you are enthusiastic about. Once you get things going, your revenue potential is essentially limitless due to the inexpensive setup and maintenance expenditures.
2. Etsy Shop
Running an Etsy shop may be enjoyable for anyone who appreciates creating homemade goods or hunting down vintage stuff. For artists who want to sell their creations or for anyone enthusiastic about creating and retailing well-created goods, this is a great outlet. To find or manufacture the things they offer, sellers must possess the necessary talents. They also need to have a basic understanding of computers and marketing and/or advertising.
With these fundamental abilities and a strong sense of entrepreneurial spirit, you may turn your pastime into a successful business opportunity. Earning potential is present even if you choose a limited part-time job; some sellers make six figures. Even when a seller's business outgrows Etsy, the platform provides a program to assist with the establishment of a standalone website.
3. eCommerce Store
An eCommerce store can be the ideal venture for you if you're trying to figure out how to give customers the products and services they require. By enabling access to a wide range of goods and services at reasonable rates, eCommerce stores significantly improve the lives of their customers. To get things going, you need to have some familiarity with online design, marketing, internet security, and computer programming. You'll also need a reasonable sum of seed money to pay for your website, servers, any necessary staff, marketing, and other company services.
Although there are few restrictions on the growth potential of an eCommerce business if you find the correct product or niche, online shopping is becoming more and more popular every day.
4. eBook stores
Using an eBook business to generate passive revenue is a fantastic idea. There are numerous eCommerce possibilities available to those who want to write books and sell them online. You can sell eBooks in a variety of locations, including Amazon Kindle, Nook, and your own website.
If you're ready to handle all of the design, drawing, and editing work yourself, costs can be kept to a minimum. If not, you can end yourself paying more than $2,000 for these services. Profits can vary greatly, as they can with any literary endeavor. Authors have a potential annual income of about $10,000. However, some of the most well-known authors who self-publish earn six figures to several million dollars annually. If you enjoy writing, this is a fantastic, low-risk method to start your career.
5. Marketplace Enterprise
A marketplace website, or online market, serves as a venue for the exchange of goods and services between customers and sellers. Running a marketplace website can be fun for anyone passionate about a particular hobby. These websites usually cater to particular niches, bringing together businesses and clients with an interest in such niches. Amazon, Uber, and eBay are a few of the most well-known marketplace platforms, but smaller websites are constantly emerging and frequently serving a particular niche of merchants.
Depending on how you intend to build your site, startup expenses can vary greatly, but they are often substantial. A high-quality website can cost more than $100,000 to code from scratch. Even if you choose a less expensive monthly plan, you'll still need to make significant investments to get enough traffic to your website to be successful. Despite hefty initial costs, there is a tremendous chance for profit as the company expands. The most prosperous companies generate billions of dollars annually.
6. Domain Registration Service
A good business venture for web-savvy, well-organized entrepreneurs are starting a domain registration company. Domain registration companies sell domains and other services online even though they aren't traditionally regarded as eCommerce platforms.
Your starting and maintenance expenses will include one-time and recurring accreditation fees of several thousand dollars per year because you must be accredited to operate a domain registration firm. Although GoDaddy generates over $1 billion in sales, there is a lot of room for growth in this industry without providing ancillary services like website design.
Find out how to launch a domain registration company.
To start an online business, choose a domain name.
A quality website and securing a web domain are crucial for an online business' overall success.
9. GRAPHIC DESIGN
The development of art for publications, websites, tangible goods, and more is known as graphic design. The greatest candidates for this internet business are creative individuals with a background in business. You can make any kind of art that you or your client can envision, including logos and text. Although not necessary, a degree in a related design subject is advantageous. However, success in this profession depends on building a strong portfolio.
Less than $2,000 can be spent on startup costs. A computer and some kind of graphic design software, such as Adobe Illustrator, are required. Many graphic designers start by working with advertising agencies or by utilizing websites that link independent contractors with potential clients. Customers often pay between $25 and $100 per hour. Your ability to start your own business and bring on more staff as you advance will greatly increase your earning potential.
8. BUSINESS ILLUSTRATIONS
For those with talent and creativity, starting an illustration business is a terrific way to make money. Some prospective careers include cartoon character design, book illustration, and storyboard design. To remain relevant in this field, it's crucial to keep up with advances in digital illustration technology and to keep an appealing portfolio.
A business that specializes in illustrations has modest startup costs, including the cost of art materials and creative tools. You can keep these costs under $3,000 even with a computer. The average annual salary for an illustrator is $55,000, however, specializing in a certain area might increase your earnings to six figures.
9. PHOTO EDITING BUSINESS
An exciting and rewarding endeavor is creating an online business if you have experience in photography and photo editing. Although it is common for photo editors to also be photographers, it is not necessary. Social media-knowledgeable individuals can prosper in particular by obtaining a wide range of clients online.
The only significant upfront expenses are for a computer and photo-editing software. You can still easily launch the business for under $5,000 if you include a good website and some advertising. A photo editing firm has the potential to expand, but small enterprises are typically the only ones that can take advantage of the cheap overhead costs. It's reasonable to earn a five-figure yearly wage over time, with the potential to approach $100,000 annually.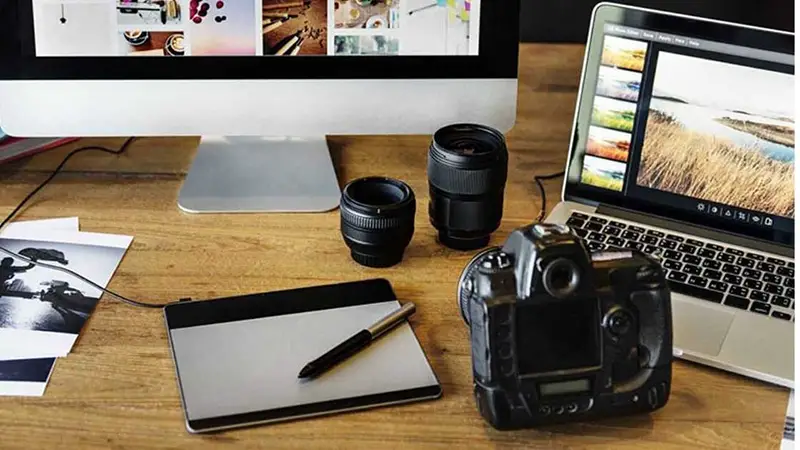 10. 3D PRINTING DESIGN
Possessing experience in model design and creation is advantageous when starting a 3D printing design business. It's also crucial to comprehend how a 3D printer works and the market for 3D printed goods. Many customers of 3D-printed products have special requirements that can only be satisfied by someone with a thorough knowledge of the underlying software.
A printer, software, website, and some first marketing initiatives are typically included in the initial startup costs of a 3D printing design business, which start at roughly $8,000. Earning potential is solely dependent on how many contracts and products you can produce and sell, just like in any other business. A designer employed by a company typically earns $53,000 annually.
11. WEB DESIGN COMPANY
Anyone with enough experience in this industry could find success with a web design firm. There are many career chances for web designers because almost every business today requires a website to be successful. You essentially need nothing more than a computer to begin started, similar to many design businesses.
Since most web designers already have a lot of what they need to get started, startup fees are inexpensive. In addition to the necessary hardware and software, you'll also need to invest some money upfront in self-promotion. Finding a constant supply of both short-term and long-term clients is doable with the correct efforts, as there will undoubtedly always be a need for high-quality web designers. The typical annual salary of a freelance web designer is $75,000. That can easily exceed six figures with further staff and services.
12. THE VIRTUAL TOUR INDUSTRY
Businesses that offer virtual tours are excellent for people who like to engage with consumers, make professional films, and travel for work. Participating in virtual tours of workplaces, residences, institutions of higher learning, and more is appealing to businesses and individuals. Utilizing multimedia tools (such as cameras, lighting, sound, and videography software) and being knowledgeable about media hosting websites are both necessary when starting a virtual tour business.
Equipment for multimedia, travel charges, and promotion are included in startup costs. To buy everything, you'll probably need at least $4,000 in cash. Low variable expenses allow you to keep the majority of the fees you charge clients. Successful virtual tour companies with just one employee might anticipate annual revenue of $100,000.
13. THE FREELANCE WRITING INDUSTRY
Both seasoned writers and those looking to break into the industry will find freelance writing to be a lucrative business venture. Self-starters who have the time, resources, and drive to find clients and achieve deadlines will succeed. Because there are so many online publications, you can probably find clients who can use your skills regardless of your writing style or area of expertise.
For freelance writers wishing to write for more conventional offline publications like newspapers, periodicals, and journals, there is still a tonne of chances available. In addition to the price of your computer, wifi, and advertising, there are hardly any startup or ongoing maintenance charges. Earning potential is strong due to minimal costs and great growth possibilities for those who can locate steady or long-term clients. An established freelance writer can earn between $30,000 and $50,000 per year.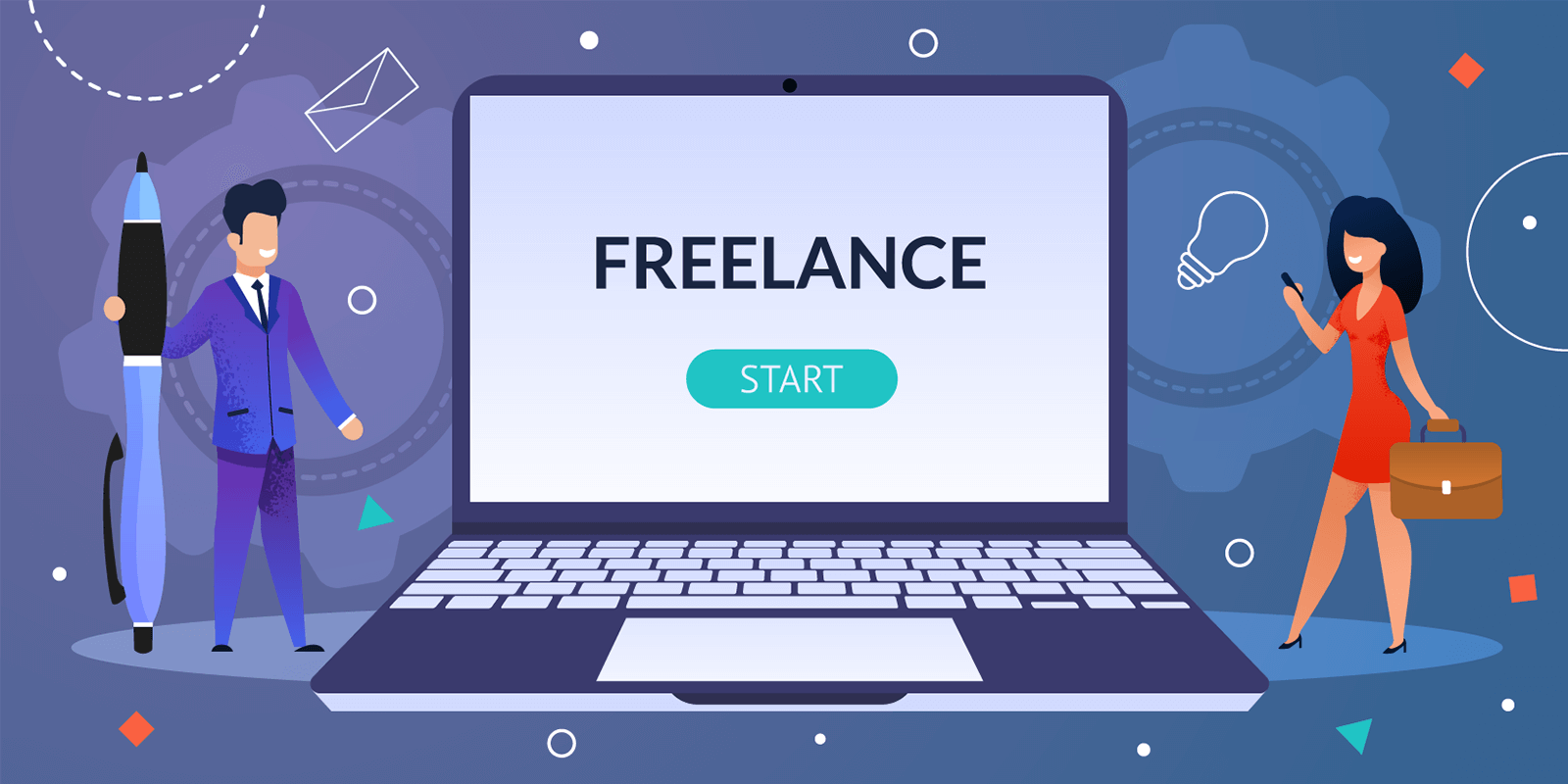 14. BUSINESS PROOFREADING
A proofreading business can be rewarding and successful for those of us who love grammar. As a proofreader, you are more interested in how accurately your customers transmit their ideas in terms of spelling, grammar, typographical errors, and word choice than in what they are attempting to say.
For individuals with academic and professional writing and editing experience, this is a fantastic chance. A degree is not necessary, though it can be helpful. With the rise of self-publishing, professional proofreading has increased because independent authors can no longer rely on their publishers for this service. Those who can find the correct niche and clientele can establish a lucrative career in this industry with incredibly low initial costs.
15. BUSINESS OF GRANT WRITING
Business writers with experience in the nonprofit sector can find success in the lucrative field of grant writing. To develop effective proposals, you'll need a keen eye for detail as well as the flexibility and creativity to think outside the box. Given the fierce competition for grant funding, those who can establish a reputation for being very successful will be in the greatest position to secure new business.
There are numerous prospects for success for those who can establish a solid reputation and clientele. This company has a respectable revenue potential thanks to its low starting and operating expenses. The typical grant writer earns $45,000 per year.
16. BUSINESS OF BLOGGING
A blog can be created by anyone with a laptop and an idea. Blogging is one of many fantastic online businesses to take into consideration if you have a passion for a particular subject and feel you can utilize it to amuse or educate the general public.
Since all you need is a computer and a website, becoming a blogger is easy and essentially free. Since the majority of your income will come from online advertisements, which require continual web traffic, you'll need to invest some time and money in marketing. The more readers you have, the more a company is ready to pay you for advertising space on your blog. Successful blogs can generate over $10,000 per month in revenue.
17. WEBSITE REVIEW
Customers can write comments about businesses, goods, or services on review websites and read other people's opinions about them. For a businessperson with experience in web development, this enterprise is very worthwhile. Today's widely used review sites include Yelp, TripAdvisor, and Trustpilot.
The platform development and marketing costs make up the bulk of a review website's initial costs; if you decide to launch from home, you should budget $5,000. If you decide to make it a full-time business, your earning potential might easily increase to six figures per year.
18. MAGAZINE ONLINE
A successful online magazine publisher combines the abilities of a writer, editor, web developer, webmaster, a salesperson for advertising, and businessperson into one set of skills. Anyone with the required skills to start an online magazine can get readers for their material because they can cover a wide range of topics.
A free online magazine can be launched at any time. You can get started right now for next to nothing if you know how to design and build your website, write articles, take photos, and advertise yourself on social media. The most popular online publications do, however, employ at least a small group of writers to cover a range of subjects. Running online adverts is how a new online magazine makes the majority of its money. Paying subscription fees is a terrific strategy to raise revenue as fame grows, though. If you have approximately 25,000 users, ads and fees can bring in $35,000 each month.
19. BUSINESS OF RESUME WRITING
Most people must write resumes, but few love it or are confident about doing so. Because they are proficiently generating sales letters for their clients, resume writers need to have both writing and business skills. Anyone who can write well and professionally has tremendous business potential.
Startup costs are quite minimal because all you need to get started is a computer and a website. This can be a highly lucrative and successful business because there will always be a need for high-caliber resumes. A well-known resume writer would charge $1,000 for each resume, so you could reach the $100,000 level with just 100 clients a year.
20. THE GHOSTWRITING INDUSTRY
Ghostwriting might be a terrific business possibility for you if you enjoy writing, working with others, and avoiding the spotlight. Celebrities who want to produce a memoir or other autobiographical work to capitalize on their fame frequently employ ghostwriters. Because of this, ghostwriting may be extremely lucrative when you find the appropriate customers.
If you already own a computer, starting a ghostwriting business can cost less than $100 (including putting up a website). A ghostwriter will conduct in-depth research for each project and keep in close contact with the customer. Experienced, in-demand ghostwriters can charge about $20,000 per assignment; if the customer is well-off or well-known, the price can go up dramatically. Five contracts a year are all it takes to reach the six-figure mark.